Here is what two United Methodist Churches are doing
to help those in need  ~
New Ministry at Kingsley UMC
              ~ a mission success and its impact
Our new ministry is called Monday Nite Out and is held every Monday at a park in Kingsley. We give away a free hot dog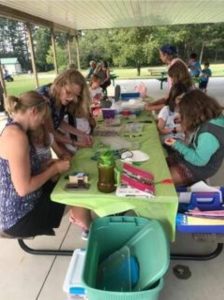 meal, offer free kids crafts, and have games.  A great time for all from 5:00pm – 7:00pm.
This ministry brings young families and older seniors together. Those who serve see God working through volunteers and strangers getting to know each other. They talk about life, their kiddos and their struggles.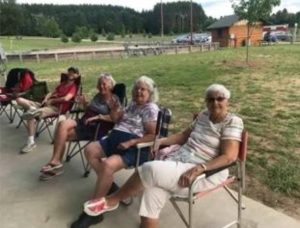 Kids enjoy playing games with the volunteers and EVERYONE enjoys the extra food that church volunteers bring as a surprise — such as watermelon, cupcakes, even s'mores!
It's like a mini block every Monday.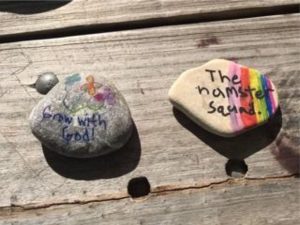 ________________________________________________________________________________________
New Ministry at Harrietta UMC
              ~ a mission success and its impact
Harrietta United Methodist Church has a Firewood Ministry for the community. This ministry helps our community with emergency heating needs in the winter.
This year we had a generous donation of $1000 to purchase wood for this ministry. We decided to purchase the logs instead of pre-cut wood so we could get more to serve more people this winter.
The wood was delivered and before we could officially set up a work bee, volunteers just showed up and got to work. They are making great progress and we will be ready for the cold winter months.
Anyone in the Harrietta community and vicinity who needs help this winter staying warm are encouraged to reach out to us at the church. We feel very blessed to be able to bless other families this winter.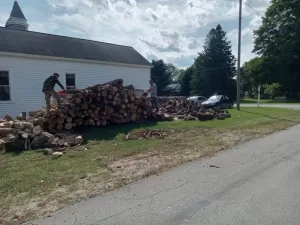 Pastor Julie Lawhead                   
          (231) 389-0267
          [email protected]