New Ministry at Kingsley UMC
  ~ a mission success and its impact

Our new ministry is called Monday Nite Out and is held every Monday at a park in Kingsley. We give away a free hot dog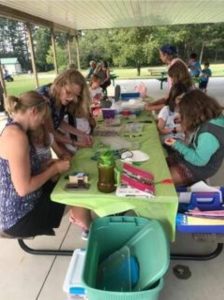 meal, offer free kids crafts, and have games.  A great time for all from 5:00pm – 7:00pm.
This ministry brings young families and older seniors together. Those who serve see God working through volunteers and strangers getting to know each other. They talk about life, their kiddos and their struggles.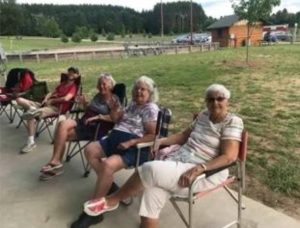 Kids enjoy playing games with the volunteers and EVERYONE enjoys the extra food that church volunteers bring as a surprise — such as watermelon, cupcakes, even s'mores!
It's like a mini block every Monday.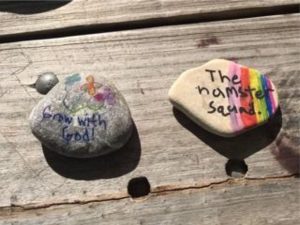 Click  HERE  for the link to the Northern Waters District New Ministry Grant Application.