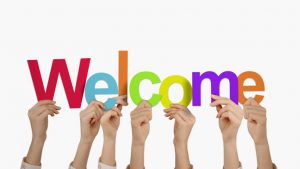 I invite you to join me in welcoming nine new pastors to the Northern Waters District!  They have all had a few weeks to get settled and often we would have some type of event in the coming months where we could meet face to face.  But we are in 2020 …. so, I hope you will each find ways to say "hi" and get to know our new neighbors.
Please welcome Paul Gruenberg to Gaylord First; Matt Chapman to Traverse Bay; Penny Parkin to Frankfort and Elberta; John Messner to Unified Parish; Duane Lindsay to Hillman and Spratt; Katie Waggoner to Alden and Central Lake; Kathy Cadarette to Horton Bay; Angela Lovegrove to the circuit of Ossineke (Northern Waters) and Harrisville / Lincoln (Central Bay); and Russ Poirier to Mesick and Brethren: Epworth.
I also want to celebrate the ministries of pastors who are moving from the Northern Waters District into new appointments: Dan Bowman to Swartz Creek; Jack Conklin to Charlotte: Lawrence Avenue; Lisa Kelly to Sanford UMC; and Mike Kelley to Homer and Gordonville UMCs.  And I wish to extend a special thanks to Anika Kasper (Mesick / Brethren: Epworth) and Nancy Conrad (Frankfort / Elberta) who were willing to answer the call and step in as DS Assigned pastors in 2019 / 2020. 
We have also been blessed by the ministries of Kathy Snedeker, Barb Fay, Dan Biteman and Mike Neihardt who are retiring this year.  Between them they have served in pastoral ministry just shy of a century, with over 40 years of combined service to Northern Waters churches!
Blessings,
Jodie