Is It Really June?
As we move into summer, I wanted to celebrate how the churches of the Northern Waters District have responded to COVID.  I also wish to highlight some important resources (including PPP loans) and encourage clergy self-care.
I am in awe of how quickly our churches adapted to the suspension of in-person worship and how thoughtfully you are moving into our "new normal."   As you work through what it means to engage in in-person worship, I understand that we are in chartered and challenging territory, this will be a bit bumpy at times.  I have confidence in our clergy and church leadership as you work together on this.  I trust you have consulted the conference guidelines as you make these decisions, have performed a risk assessment, and have considered the important mitigation practices to put in place as you gather again (see resources below). I also hope you have encouraged higher risk persons to worship from home.  It is wise to adapt and continue the awesome ways you have been keeping in touch with folks (online worship, ZOOM coffee hours and small groups, sending worship materials by email and postal mail, phone calls, etc.) as some will not be able to gather with us in-person for a while.  And many of our churches are noticing people in our communities who have not been part of our congregation but are now joining us online.  What an awesome outreach tool God has given us so that we can share the Gospel!   Thank you for caring for the people of your congregation and community. 
My heart goes out to those who have lost loved ones as well as those who have felt the economic and emotional toll of COVID responses.  I hear amazing stories of how you are caring for one another.  As challenging as this has been for all of us, I am reminded that none of our pastors signed up for this.  Many are serving in areas where they have little or no experience (online production, pastoral care from a distance, not to mention becoming videographers and lighting specialists).  Our clergy are exhausted, as John Dobbs sought to preemptively raise this concern:  Click here .  I provide this link to share the real concerns our clergy face, not for folks to spiral into negativity.  All District pastors have been placed in one of eight online groups for mutual support and resourcing.  I hope that all clergy are maintaining connections with additional support networks.
It is especially important for clergy to take care of themselves and their families in order to effectively lead during this time.  All pastors are strongly advised to take a day of Sabbath each week and all four weeks of vacation every year.  That vacation may look different than planned this year, but time away from the work of the church is still essential.  Our pastors do not accrue vacation days from year to year (which run from July 1 through June 30).  However (for those pastors not moving this year), if your pastor was planning vacation this spring and their attention to COVID prevented them from taking it, SPRCs may wish to allow them to move a week or two of their 2019/2020 vacation into late summer or early fall of 2020 (in addition to 2020 / 2021 vacation).  It should be clear that this is a one-time option in light of the Health Crises.  When serving as a local church pastor, I remember often going on retreat in May and taking my last week or so of vacation the end of June.  I can imagine COVID scenarios such as: regular meetings in May to plan for a return to in-person worship; those who I had lined up to preach while I was away not wanting to "preach on-line"; and not wanting to be absent when my congregation was first returning to in-person worship.  After running 90 miles an hour since March, a spring break delayed until August would have been essential and welcomed by me in such a scenario.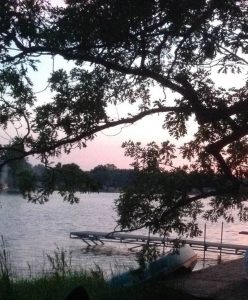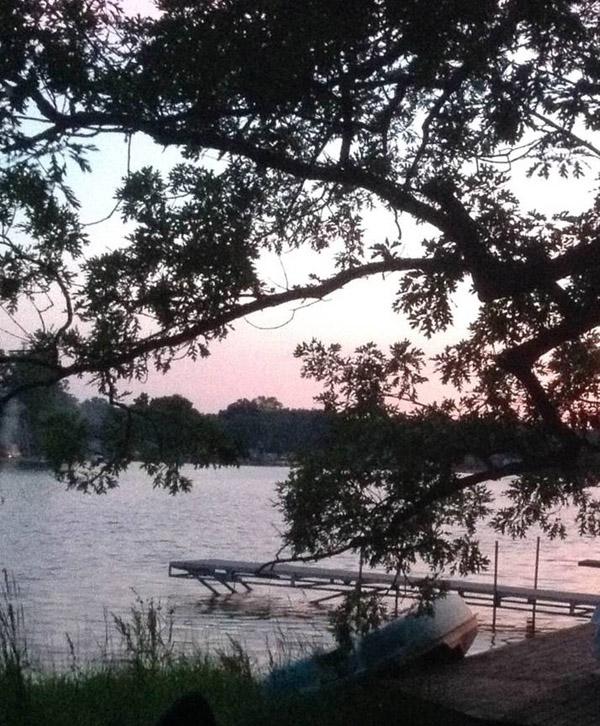 I wish to say thank you to those who are holding me in prayer during this time, I am strengthened and blessed by God's grace.  I have been keeping connected to colleagues and family via ZOOM and cell phone.  I rejoice that limited gatherings with friends and family now seem possible.  This summer you will often find me taking my days off by retreating to my "happy place" – the lake picture is the view from the from the porch of this small family cottage on Turk Lake. 
As you may know Lake Louise and our Conference camps have cancelled 2020 summer youth camping programs.  However, many cabins and campsites are available for individual and family rental at reasonable costs.  Consider your favorite Church Camp when planning your summer vacation: https://lakelouisecommunity.org/  https://umcamping.org/  https://www.bayshorecamp.org/
An additional week of Sabbath renewal / Spiritual formation, not to be counted as vacation, is also essential to healthy and effective clergy (2016 Book of Discipline paragraph 350.2).  Pastors who have not engaged in this practice in the past are encouraged to start the practice now. Others are encouraged to continue, especially during this challenging time.
Pre-recorded worship services (much like the Holy Week Services) should be on the Conference website by late summer.  I also suggest asking another church / pastor for permission to use their online service while pastors are away on vacation and renewal.
Finally, a word about the Payroll Protection Program loans.  There are specific requirements (AKA red tape) that must be met in order for these loans to be forgiven.  Please check out the United Methodist Foundation of Michigan website for resources https://umfmichigan.org/ .   The Foundation has generously partnered with Conference Council on Finance and Administration to also offer free consulting to local churches if needed.
Other resources: 
Blessings and Be Well,
Jodie