What you need to know ~~
---
Treasury & Benefits Contact Information:
Websites:  treasury.michiganumc.org                Mailing address:
                   benefits.michiganumc.org                Michigan Conference Center North
Phone:       517-347-4030                                   1161 E. Clark Rd., Ste. 212
Email:        rpittenger@michiganumc.org            DeWitt, MI 4882

---

2021 Ministry Shares Calculations
Hello All,
I hope that this email finds everyone healthy and staying safe!
This email is to let you know that the Treasury and Benefits staff have worked together and produced the 2021 Conference Ministry Shares Calculations.  I wanted to let you know that these statements were mailed late last week, so make sure and keep an eye out for them.  There was one copy sent to the Pastor and one to the Treasurer for each Church.
If you have any questions, please feel free to contact me at: rpittenger@michiganumc.org
God Bless you all and your congregations!
Rich Pittenger
Michigan Conference UMC
Accounts Receivable Clerk
rpittenger@michiganumc.org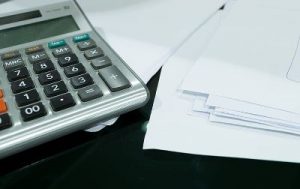 ---
Benefits Ministry Shares Invoices
Wow! What a time of change 2020 has been. Including, we hope, a bright spot with the Benefits Ministry Shares (BMS) Holiday.
Like all holidays, it will come to an end. Beginning October 1, 2020 BMS payments will resume.
Also in October, your church will receiving the monthly BMS invoice electronically. This decision was made to increase efficiency and decrease costs. With over $7,000.00 in savings for the Benefits Office, the electronic invoice is a safe and effective way to improve our process.
We still need your help to get the BMS electronic invoice to the right person at your church. If you church has not done this yet please click the following link and complete the form to ensure your BMS invoices arrive in a timely manner: https://bit.ly/3fea9nx. You will need your church's GCFA number, contact or treasurer's name, email and phone number.
 If you have questions please contact the Jennifer Gertz: jgertz@michiganumc.org  or jkosten@michiganumc.org  or call Benefits Office at 517-347-4030.
Benefits Ministry Shares is a connectional ministry shared by all which provides funding for; clergy retirement plan contributions, welfare plan premiums (disability & death), and all expenses related to the Conference Board of Pension & Health Benefits (CBOPHB) and the Conference Benefits Office. As a reminder, the BMS are calculated as a percentage of Line 26 based on the appointment status indicated on the Clergy Compensation Recommendation Report.
---
Worker's Compensation
Hello Everyone,
We wanted to take a moment to update everyone on the situation for the Churches that have Worker's Compensation through the Michigan Conference. 
The good news is that every Church that has Worker's Compensation through the Conference has been covered since the beginning of the year.  So the policies have been paid but the Conference has not sent out the statements to recoup the annual policy amount.  These statements will be sent out in the next few weeks with the amount due, so please be looking for that.
Thank you for your patience as we move through this year.
 
For any questions or concerns, please contact Jill Smith at jsmith@michiganumc.org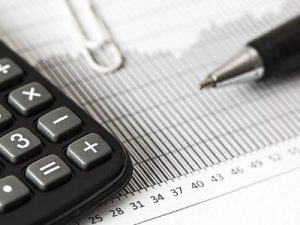 Subscribe to the Treasury and Benefits E-Newsletter