One of the outcomes of COVID is the realization that some Conference Offices could be moved to "virtual offices" or a hybrid of shared office space and working from home.  This includes some District Offices, including the Northern Waters District.  Going virtual is not only possible since we adapted to the pandemic, but it also saves on costs as churches across the state recover from the financial impacts of the past 16 months.  Over the last several years our District has increasingly held events hosted by churches around the District as well as via ZOOM.  So as of July 16th, Jill and I will be mostly working from home. 
•  The phone number will remain the same!
•  The new mailing address will be:
                Northern Waters District, PO Box 37, Cadillac MI  49601
•  District Ministry Shares should continue to be sent to:
                H & R Block, PO Box 456, Kingsley, MI  49649
Welcome!
I invite you to join me in welcoming new pastors to the Northern Waters District!  They are getting settled in and often we would have some type of event in the coming months where we could meet face to face.  But the advisability of large gatherings was still uncertain as we were planning summer …. so, I hope you will each find ways to say "hi" and get to know our new neighbors.
Please welcome: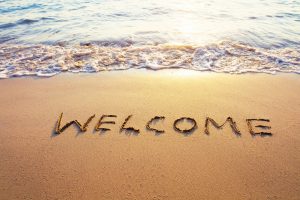 Linda Stephan serving as Associate Pastor at Traverse City Central; Kevin Harbin serving Houghton Lake; Hillary Thurston-Cox serving Ludington United; Daniel Hofmann serving Reed City and Brooks Corners; Tim Woycik serving Leland Community; Cori Clevenger serving Pine River Parish; Corin McDonald serving Onaway and Millersburg; pastoral team Sarah Heschels and David Huhtala serving Boyne City, Boyne Falls, and Epsilon (Petoskey); Jim Noggle serving Hersey; Lenora Whitecotton serving Ludington St. Paul; Ishmael Mathiu serving Lake Ann; Dan Wallington serving Epworth (Brethren);  Julie Lawhead serving Harrietta in addition to Grant; JR Skiver serving Mesick under Lead Pastor Jeff Swainston of Manton.
I also want to celebrate the ministries of pastors who are moving from and within the Northern Waters District into new appointments: Chris Lane from Associate to Lead Pastor at Traverse City Central and Daniel Hofmann who is moving within the District from Leland Community; Kristen Coristine to Cheboygan; Scott Loomis to Lowell: Vergennes; YooJin Kim to Wacousta Community; Eun Sik "Cloud" Poy to Carleton; Russ Poirier to Beacon of Light and Arenac County Christ.

We also wish to express appreciation for Travis Heystek and Brad Bunn who served among us for a number of years and are accepting positions with other Denominations; Josh Manning who will be serving a church in another Conference; and Lem Granada who will be focusing on his engineering job for the next couple of years.   
We have also been blessed by the ministries of Dale Ostema; George Spencer, and Dennis Bromley, who are retiring this year.  Between them they have served in pastoral ministry just shy of a century, with over 65 years of combined service to Northern Waters churches!
Blessings,
Jodie