November 2019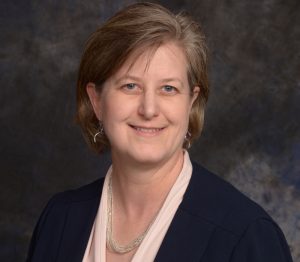 My soul is enriched by worship.  When I pastored local churches I looked forward to times I could participate in worship when I wasn't preaching or otherwise leading worship.  I enjoy preaching, but the Holy Spirit works with my soul in a different way when I am "in the pew." One of the things I appreciate as District Superintendent is the opportunity to worship with churches in the Northern Waters District.
So my plan is to worship with as many of you as possible, keeping in mind that it will probably take a couple of years for me to get to all the churches on the District.  One of my roles as D.S. is to represent you, the churches in the Northern Waters District, to the United Methodist Connectional Church throughout Michigan.  By spending time with you in worship I get a better feel for who you are.  It also helps me have a broader understanding of your mission and ministry when your church is looking for resources.  And sometimes my visit might give insights on what a visitor experiences at your church. 
Basically, I wish to get a feel for worship in your context.  I'll typically let the pastor know a day or so before I visit.  If pastors are on vacation or it's a "weird" Sunday for some reason, let me know.  When I visit, feel free to use me as a "secret shopper" (and let me know what feedback you'd like).  Or, you may introduce me so that I can greet folks.  And don't be surprised if I pull out my phone during church.  I like to "check in" on Facebook and it's also where I look up the scriptures for the morning.  And, I like to take notes …. please don't read too much into that.  I am looking forward to worshiping with you as I remember the words expressed in the Psalms:
100 Make a joyful noise unto the Lord, all ye lands.
2 Serve the Lord with gladness: come before his presence with singing.
3 Know ye that the Lord he is God: it is he that hath made us, and not we ourselves; we are his people, and the sheep of his pasture.
4 Enter into his gates with thanksgiving, and into his courts with praise: be thankful unto him, and bless his name.
5 For the Lord is good; his mercy is everlasting; and his truth endureth to all generations.
~ Psalm 100 (King James Version (KJV) Public Domain)
Blessings,
Jodie R. Flessner
District Superintendent, Northern Waters District
Office: 231-947-5281 x 4270
Cell: 231-499-3262